Sheila Rodriguez-Figueroa
Associate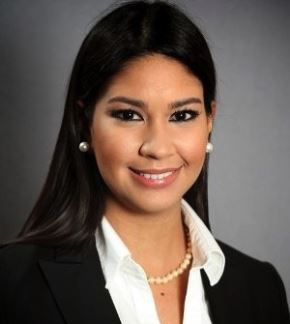 Sheila realized at an early age that she wanted to be an attorney. For her, the prospect of fighting injustice and helping people who did not understand the complicated legal system always drove her to become a hands-on attorney who is able to be compassionate with her clients, but also effective and assertive in defending her client's best interests.
She started her career in the Immigration field working, as an attorney in New York where she focused her practice in Asylum, Family-Based Petitions and Removal Cases. She has successfully represented numerous clients before the Immigration Court throughout the United States in Removal Defense cases, Asylum, Cancellation of Removal and Withholding of Removal. She also has represented clients before the Board of Immigration Appeals as well as several Federal Courts and has helped them with immigrant and non- immigrant matters with USCIS.
Sheila has a real passion and drive in helping immigrants achieve their goals and dreams.
Prior to joining the Firm, Sheila worked as a Litigation Attorney at O'Neill & Borges, LLC in San Juan, Puerto Rico for more than 7 years. During said time, Sheila counseled and represented diverse clients from the Banking industry in a voluminous amount of collection of monies and foreclosure cases. She also counseled and represented a wide variety of corporate clients in both extrajudicial and judicial claims. In the insurance and health law practice area, she counseled and represented health insurance companies in a wide variety of cases before judicial and administrative forums, including health providers' claims, regulatory issues before the Puerto Rico Health Insurance Administration, and controversies related to the administration of health maintenance organizations. She also successfully represented clients in personal injury claims and products liability cases. She also has vast experience in complex commercial litigation cases.
Admission to Practice
Florida Supreme Court
Commonwealth of Puerto Rico
US District Court for the District of Puerto Rico
All Federal Immigration Courts Nationwide
Education
Sheila graduated Cum Laude from the University Of Puerto Rico School Of Law in 2009.
University of Puerto Rico, Rio Piedras, B.A. Journalism and a minor in French
Languages