Under Florida Statute section 316.193, a person is guilty of the offense of driving under the influence ("DUI") if:
The person is driving or in actual physical control of a vehicle
The person is under the influence of alcoholic beverages, chemical substances or controlled substances and such influence affects the person's normal faculties;

Or has a blood-alcohol level of 0.08 or more grams of alcohol per 100 milliliters of blood;
Or the person has a breath-alcohol level of 0.08 or more grams of alcohol per 210 liters of breath.
Effects of a DUI Arrest on Your Immigration Status
A simple arrest for suspicion of DUI for a noncitizen of the United States of America may result in an alert to the Department of Homeland Security ("DHS"), U.S. Immigration and Customs Enforcement ("ICE"). Upon review of the person's immigration status, ICE may issue a request to hold the person in the local jail until ICE appears to detain them for transfer to an immigration detention center for removal or deportation processing.
Immigration Bonds for DUI
On February 2, 2018, the Board of Immigration Appeals ("BIA") issued a decision in Matter of Siniauskas, 27 I&N Dec. 207 (BIA 2018) sustaining an appeal by DHS and ordering the person to be detained without bond.
A person appearing before an Immigration Judge requesting to be released from immigration detention must demonstrate that he or she:
Does not present a danger to person or property
Is not a threat to the national security, and
Does not pose a risk of flight.
The BIA found it proper for an immigration judge to consider DUI arrests as well as convictions. In considering whether the Siniauskas was a danger to the community, the BIA stated DUI is a significant adverse consideration in bond proceedings and that family and community ties generally do not mitigate a detainee's dangerousness. Siniauskas had three convictions for DUI, driving without a license, and was appearing before the immigration judge with a fourth DUI arrest.
If you or a loved one is facing removal proceedings after a DUI arrest, contact us for help.
---
About the Author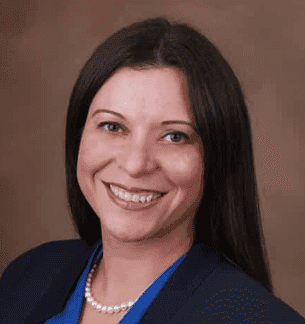 Lilibeth Cain has extensive experience in immigration and family law matters. She has a deep understanding of international law systems which allows her to better connect with her culturally diverse clientele. As an immigrant herself, she is proud to represent clients from all over the world.