When confronted by the family member of an immigrant detained by ICE, the first question an immigration attorney hears is usually about the individual's eligibility for an immigration bond. The answer is, as is true with most legal questions, "it depends." ICE has the authority to release an individual without setting a bond amount, also known as a personal recognizance bond. If ICE refuses to do so and refuses to set a bond amount, the individual can request a bond hearing with an immigration judge.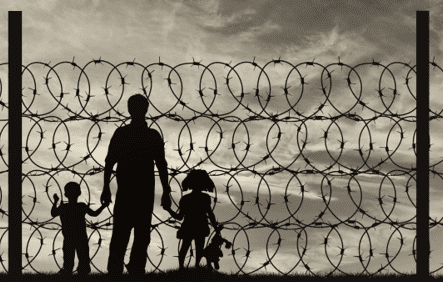 Immigration Bond Eligibility
A detained individual is eligible for a bond if they can prove that they are not a flight risk or a danger to the community. If a detainee has a criminal past or a history of deportation, they may be refused a bond. Read more about eligibility for immigration bonds below.
Our immigration laws allow a detainee to be released on bond unless any of the following occur:
The immigration judge finds that the individual is not eligible for bond under the law for national security reasons or based on criminal-related grounds;
The immigration judge finds that the individual is a danger to the public or a flight risk, i.e., the individual is a danger to people or property or will fail to attend future immigration hearings if released; or
The immigration judge finds that he does not have the authority or power to grant the individual a bond because the individual is an "arriving alien,' e.g., he or she is seeking admission to the United States at the border. (

Note

: Arriving aliens are only eligible to be released from detention if granted parole, which only ICE can approve.)
How Much Is an Immigration Bond?
If the immigration judge finds an individual eligible for bond and finds that he or she is not a danger to the public or a flight risk, the immigration judge will grant a bond in an amount that the judge believes will ensure the individual attends future immigration hearings. The judge can consider many different factors when setting the bond amount, such as length of time in the United States, eligibility for immigration benefits, family ties, hardships, criminal and employment history, etc.
The minimum bond under the law is $1500. Generally, the more negative factors in the applicant's records, the higher the bond. Once the bond is posted, the individual is released and the case is transferred to the court in that area that handles non-detained cases.