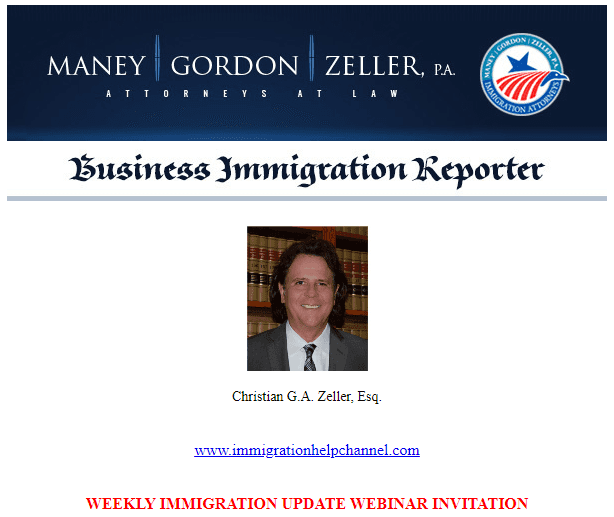 Green Cards & Employment Authorization Cards Printing Disaster:
Recently, the USCIS decided to bring the printing for green cards and all other employment authorization documents in-house. Unfortunately, the Agency does not appear to have the capacity to keep up with the demand. Rumor has it that the green cards printing backlog is 50,000 already and the employment authorization backlog has grown to 75,000.
Green Card holders are required by law to carry their cards. Many now carry expired or no card. This poses a problem when changing jobs because those permanent residents may not be able to prove that they are eligible to work in the United States and their prospective employers may not be able to verify employment eligibility.
The delay in printing employment authorization cards creates additional chaos. Foreign national workers, whose work authorization in the United States is not incident to status, but requires proof of work authorization, are harmed because they cannot start or continue employment unless they have a valid employment authorization document. Since employment authorization cards are only valid for one or two years, this could cause unwanted and harmful employment interruptions for both employers and employees.
Although some workers may continue working with expired employment authorization cards for up to 180 days as long as they have timely applied for renewals; others, such as dependents of L-1, E-2 and J-1 visa holders or DACA recipients may not.
The inability of USCIS to execute its duties through a self-inflicted printing problem is remarkable and has extreme consequences and creates unforeseen problems and business interruption for employers and employees.
USCIS Furlough Plans For August 3, 2020, Continue:
The USCIS is running out of money. The agency, which is not appropriated by Congress, funds itself by way of filing fees paid by applicants. Since the outbreak of Covid-19, the number of applications filed with USCIS has diminished and unless Congress provides emergency funding, the Agency will run out of money within weeks. Based on this circumstance, the USCIS has announced that it plans to furlough about 70% of its workforce by August 3, 2020.
Furlough in such numbers would essentially shut down the USCIS and likely bring most case processing to an abrupt halt. Given the insurmountable existing adjudication backlogs, the consequences of the proposed furloughs could have an enormously negative impact on our already strained immigration system.
There is still hope that Congress will provide emergency funding, a bridge loan, or other relief to keep the Agency open. Stay tuned for updates.
Pending Student Visa Disaster Webinar:

The stunning move by Immigration & Customs Enforcement's SEVP, banning F-1 and M-1 students from the U.S. if their institutions offer only online classes for the fall semester, remains this week's immigration headline.
Summarily, international students at a university or college which offers online classes only, would lose their student status and could face deportation, unless they transfer to an institution which offers in person classes or a hybrid model of in person and online classes.
Both Harvard University and MIT have filed suit against the Department of Homeland Security and a court hearing is scheduled for 3:00PM EDT on Tuesday, 7/14/2020. The schools are seeking a preliminary injunction and restraining order to bar the federal government from implementing its new policy.
Learn more about this student visa ban and the outcome of the court hearing in my next webinar, this Thursday, July 16, 2020 at 11:00AM EDT