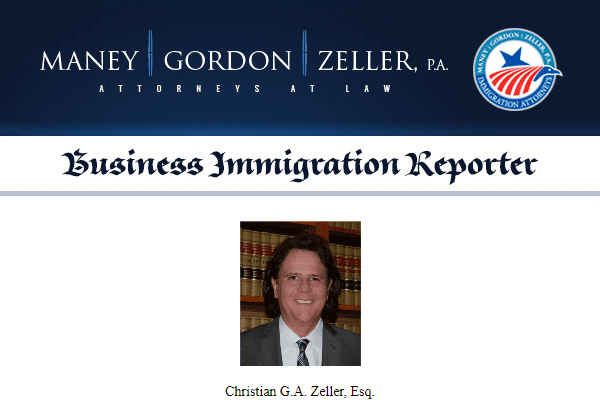 www.immigrationhelpchannel.com

7/22/2020 Immigration Update

Foreign Students' Legal Status:
 By now everyone knows that the Trump Administration has rescinded its proposed policy to bar F-1 and M-1 students taking online classes only. While this is good news, plenty of damage has been done and no one is quite sure whether this controversy is over.
Rumor has it that the Trump Administration may be considering applying the new policy to new students only instead of those already stateside. At this time there is no additional verifiable information and thus, the March 13 guidance, which provides for maintaining F-1 and M-1 status while taking a full load of online classes, continues to apply until we hear otherwise.
 Foreign national student enrollment in the U.S., according to NAFSA, the Association of International Educators, has gone back by 11% since 2016 and enrollment at American universities for the 2020 / 2021 fall semester is expected to decline 63 to 98 percent from the 2018/2019 levels.
U.S. Consulates and Embassies Reopening:
 U.S. posts around the world are commencing a phased resumption of routine visa services. This process is governed by health and safety conditions in the various countries around the world and each consulate or embassy makes its own decision when it is safe for them to reopen.
 Each post has an announcement on their web page whether and how they have resumed routine visa processing.
 Applicable to all posts is that the MRV (Machine Readable Visa) fees remain valid at the post where they were paid for one year from the date of payment.
Travel & Visa Exceptions Under the Recent Proclamations:
 The last two presidential proclamations included travel and entry restrictions for persons who did not have certain immigrant visas issued on or before April 22nd and H-1b, H-2b, H-4, L-1, L-2, certain J-1 and J2 visas issued on or before June 24th.
 On July 17, 2020, the Department of State provided a detailed list of exceptions to those proclamations, including guidance on national interest exceptions for certain travel restricted applicants from the Schengen Area, the U.K and Ireland.
 To read up on those exceptions go to www.travel.state.gov and type "Covid-19 Visa Services and Restrictions" into the search box.