Carolina Ribas
Associate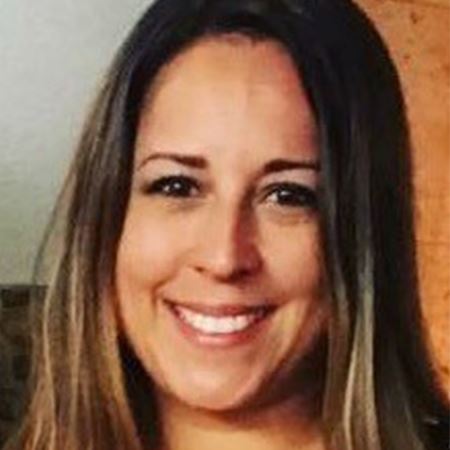 Carolina Ribas is an Associate Attorney at Maney | Gordon | Zeller, P.A. Carolina was raised by immigrant Brazilian parents and immigrant Spanish grandparents. With sponsorship from her father's employer, her parents obtained green cards and built successful careers in the United States. Throughout her childhood, her maternal grandparents would visit as much as they could. Growing up, four languages were spoken in the household. Her parents spoke Portuguese, her grandparents spoke Spanish, the TV spoke English and her mother and grandmother would often speak Valencian, a Spanish dialect.
She is a fluent speaker of both Spanish and Portuguese and has advanced comprehension of Italian. Carolina has traveled extensively to countries including Spain, Brazil, Portugal, Italy, Canada, Thailand, China, Mexico, Costa Rica, Puerto Rico, Holland, Belgium, and Germany. She has lived in Granada and Valencia in Spain.
Carolina received her Bachelor's degree in Political Science, Spanish and Italian from the University of Delaware. She graduated with Honors and was recognized as a Latina Student of Distinction. She studied abroad in Spain, Italy and Brazil while in college.
After graduating college, Carolina began working as a Bilingual Paralegal. She handled a high volume case load of personal injury and workers compensation matters for over four years. She worked with many immigrant clients and their families. Although she enjoyed helping injured clients and their families, she felt the need for more intellectual challenge. She attended Widener University School of Law on a full scholarship. During law school, Carolina interned at Hogan & Vandenberg, an immigration law firm, performing legal research and drafting pleadings on immigration cases. She graduated cum laude in 2014 and passed the Delaware and New Jersey bar exams.
Carolina immediately began practicing immigration law. Carolina chose immigration law because she saw how hard her parents worked to build a life here and how difficult it is to assimilate to a new culture and navigate U.S. immigration laws. She wanted to dedicate her career to helping families stay together, build their best lives, and facilitate the movement of people and knowledge throughout the world. She is passionate about global knowledge and skill sharing and believes it drives innovation, growth and diversity.
She now focuses a significant portion of her practice on employment-based visas. She also defends clients in removal proceedings and has experience successfully representing clients in Immigration Court. Carolina handles various types of immigration cases including asylum, U-visas, cancellation of removal, adjustment of status, waivers, and applications for Special Immigrant Juvenile Status.
Carolina has represented multinational corporations, start-ups, small companies, executives, specialists, victims, poor families, rich families, scientists, artists, and many more. She loves interacting with and helping people from all walks of life find stability, happiness and growth. She takes pride in providing guidance, support and encouragement to her clients as they struggle to navigate U.S. immigration laws.
Carolina is an active member of the Philadelphia Chapter of the American Immigration Lawyers Association ("AILA").
She is a member in good standing of the Delaware Bar and the New Jersey Bar. She is also admitted to the U.S. District Court for the District of New Jersey.
Admission to Practice
Supreme Court of Delaware
Supreme Court of New Jersey
U.S. District Court, New Jersey
All Federal Immigration Courts Nationwide
Education
Widener University School of Law - Juris Doctor
University of Delaware - Bachelor's degree in Political Science, Spanish and Italian